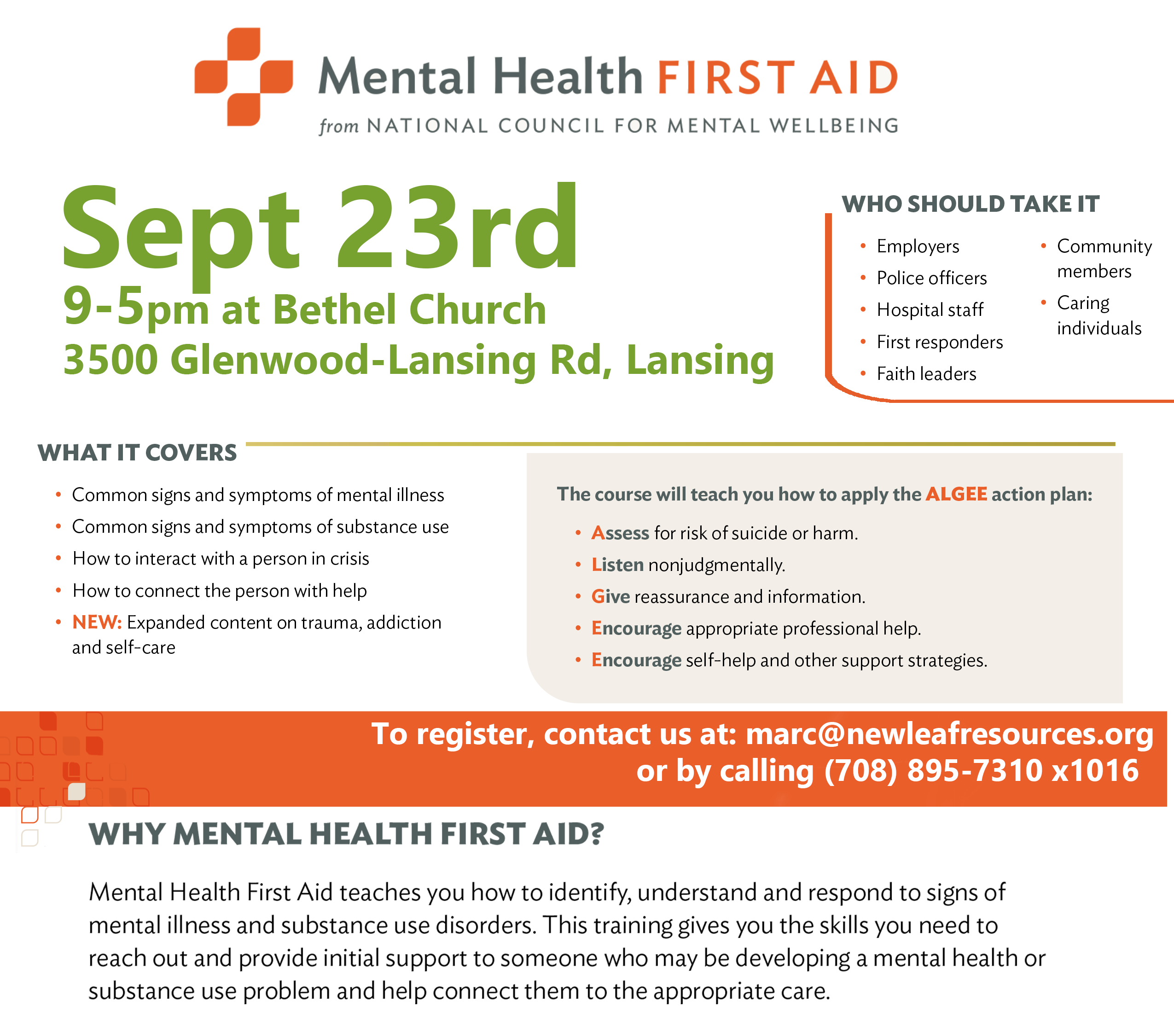 This class is offered free of charge through New Leaf Resources' supporters
If you'd like to know when the next time a similar event is held, you can sign up for our newsletter or follow us on facebook.
To support us in providing hope, help, and healing to individuals traveling through difficult days, visit our donation page here. If you have any other questions, please contact the office at (708) 895-7310 or email marc@newleafresources.org.