Dealing with Addiction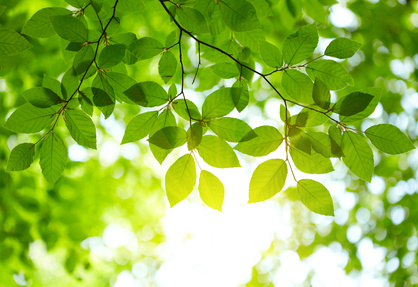 Has your life become out of control or unmanageable because of an addiction to alcohol, illegal or prescription drugs, pornography, gambling, food, the internet or another activity? You may have the problem yourself or you may be living with someone who has a problem. Either way, we can provide resources for you through counseling, education, treatment referral or self-help groups. For a complete list of 12-Step Programs, click here.
Alcohol Rehab Help is an informational web guide created for people struggling with alcohol use disorders (AUD) and co-occurring mental health disorders. Offers information on Alcohol Use Disorder, as well as comprehensive information regarding treatment options.
Recommended Reading/Reviews
Under the Influence
by James R. Milam & Katherine Ketcham
"I first read this work in 1977 as a monograph titled, The Emerging Comprehensive Concepts of the Disease of Alcoholism, and it was my first experience, as a recovering alcoholic, with a work that covered the disease as a disease and not a moral failing. It explains in easily understood language the physiological as well as the psychological effects of the disease on the body, mind, brain and spirit. The monograph was expanded into this book and first published in 1983. It is still relevant today and can benefit those who are new to recovery. And it will also offer hope and understanding to the families and friends who are left confused and baffled by the behavior of the active alcoholic." - Dick L., a recovering alcoholic
Available at Amazon.com

Breathing Under Water: Spirituality and the Twelve Steps
Richard Rohr
In his latest book, Fr. Rohr, a contemplative Roman Catholic priest and Founding Director of the Center for Action and Contemplation, a Retreat Center located in Albuquerque, New Mexico, uses well known Scriptural texts that parallel each of the Twelve Steps of Alcoholics Anonymous shows that the Steps are spiritually and Biblically founded. That the daily use of this inspired program will lead to a life of recovery, wholeness and gratitude. The fact that the Steps are Biblical based should be welcomed by those church members that tend to be suspect of any influence that may be outside of their own confession. The Twelve Steps when applied through grace to an open-mind and heart heals both and restores broken people to wholeness. As a recovering person coming up on thirty five years in the Fellowship of AA I found value in this book and recommend it to all recovering people no matter how long they have been in recovery. I also recommend this to family, friends, therapists and clergy that may be in a position to support recovering people. - Dick L., a recovering alcoholic
Available at Amazon.com