Angie's "Under Construction"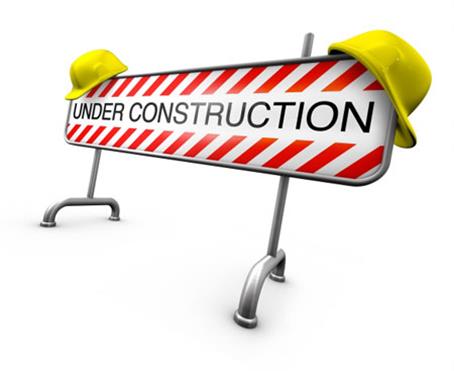 We are constantly changing and growing. We learn new things everyday whether from ourselves or from the relationships and families we are involved in. We can become stronger, healthier and happier by the way we treat others, view ourselves and experience the world around us.
This column by Associate Marriage & Family Therapist Angie Cerniglia explores the fascinating world of relationships and the multiple parts of ourselves. We are beautifully and wonderfully made and since God is never really finished molding us, we are therefore, always, Under Construction.
---
The Wonderful Weekly Check-In
January 05, 2017
I am sure you have all been to a wedding shower or a wedding where you were asked to write down advice for the happy couple. As a marriage therapist you may find it surprising that I struggle in knowing what to say. There are a million things that go through my head; helpful tools, common relationship issues, witty quotes of advice, there seems to be too much to choose from and I feel the pressure of having to put down something amazing. After many weddings attended and having to answer this question many times I finally narrowed it down to the two things I always write whenever this activity presents itself; make the choice to love yourself and love your spouse everyday, and do a weekly relationship check in.
The weekly check in is something I have a lot of the couples that see me for therapy start doing, and that myself and my husband have been doing every Sunday since the day we said " I do!" I love the weekly check in not only as a marriage therapist, but as a wife. Every week on the same day my husband and I ask each other the same five questions. We came up with these questions together based on what we felt we would want to know about each other and what we thought would make our relationship stronger. It is a built in time to discuss our relationship, talk about how we are feeling, and express our needs.
Often times, I see that couple's only begin to discuss the status of their relationship when there is a problem. If talking about your marriage can help work through issues it makes sense that the same thing could help prevent issues if done regularly and effectively. While I encourage couples to create their own questions based on their unique relationship there are some great overall topics that can be helpful to get you started.
Discuss any issues that have occurred that you haven't had a chance to talk about.
Discuss your upcoming weeks and how you could support one another
Discuss what would make you feel loved and sexually pursued this week
Share prayer requests with one another
We go to the dentist and the doctor on a regular basis to make sure our teeth and bodies are healthy, why would we not have scheduled time to check in on our marriages? Feel free to steal this the next time you have to give advice in a glass jar covered in glitter.