Angie's "Under Construction"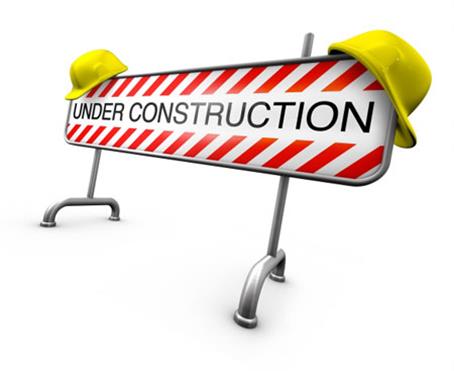 We are constantly changing and growing. We learn new things everyday whether from ourselves or from the relationships and families we are involved in. We can become stronger, healthier and happier by the way we treat others, view ourselves and experience the world around us.
This column by Associate Marriage & Family Therapist Angie Cerniglia explores the fascinating world of relationships and the multiple parts of ourselves. We are beautifully and wonderfully made and since God is never really finished molding us, we are therefore, always, Under Construction.
---
Exposing the Internal Struggles of Self Care
October 03, 2016
Good versus evil, Batman versus The Joker, selfishness versus self-care–they all have one thing in common: they're epic battles. Ok, maybe you think that last one is a bit of a stretch, but it's an issue that many of us struggle with on a daily basis. Our have-it-all culture has begun to overwhelm us with the pressure to do-it-all and be-it-all. When did we all decided that taking care of everyone and everything else had to be done instead of, and not along with, taking care of ourselves? We've all heard the saying, "You can't serve others with an empty pot," and tried not to roll our eyes and murmur something under our breath. But, if we're being honest with ourselves, it couldn't be more true. When we've spent all our energy doing-it-all, are we really able to give our best selves to the things and people that are important to us? Self care has gotten a bad rap, and I think to really understand its importance we must bust through the internal battle surrounding what it is.
Struggle #1: Self care is expensive. "Of course I would love to go get a massage or take a vacation, but we simply can't afford it." Taking time for yourself does not have to cost money. There are simple steps to essential self care like nurturing our bodies, which includes: exercise, getting enough rest, and good nutrition. Another necessary step is taking time to do something we love: read, go for walk, or do a hobby. Some of the most peaceful moments don't cost a dime.
Struggle #2: If I take care of myself, I am being selfish. Caring for ourselves does take time, and, for some of us, that brings along a constant feeling of guilt for the time being spent on ourselves instead of our families. However, I encourage you to think about it this way: if you invest time in yourself it will lead to you being able to give better care to your loved ones or to your jobs.
Struggle #3: I don't need self-care. We often try and convince ourselves that we are fine, maybe we're tired, but we don't need to be focusing on taking better care of ourselves. There are basics that we all need for our bodies (as mentioned before: adequate rest, good nutrition, and exercise), but we also all need time for our emotional, mental, and spiritual health. Maybe you only need 30 minutes of alone time to recharge, some time to meditate, or a night with friends; no matter what it is that fills you up, we all need something. It doesn't make you any less of a superhero–even Superman had his fortress of solitude.