Angie's "Under Construction"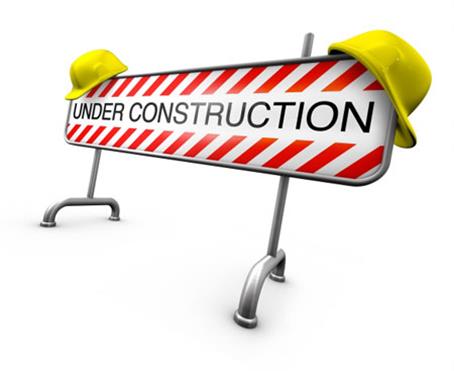 We are constantly changing and growing. We learn new things everyday whether from ourselves or from the relationships and families we are involved in. We can become stronger, healthier and happier by the way we treat others, view ourselves and experience the world around us.
This column by Associate Marriage & Family Therapist Angie Cerniglia explores the fascinating world of relationships and the multiple parts of ourselves. We are beautifully and wonderfully made and since God is never really finished molding us, we are therefore, always, Under Construction.
---
Budget Blunders
March 08, 2016
Budget. Just hearing the word can cause an argument to flare up between some couples. Money and finances can be a chronic theme that can cause strife in even the happiest of marriages. Often each partner has a different idea of how finances should be used, and it can seem easier to just ignore it and deal with the occasional fighting than to sit down and come to an agreement on how to spend your hard earned money.
Usually money isn't the actual issue, but the topic commonly brings to light other problems in the relationship. If there are issues in communication, feeling disconnected or feeling unvalued by your spouse, discussing money is a sure way to bring these things to the surface. This is why it can be so difficult to talk about. However, just like having common goals for your marriage can help it thrive, having common goals for your money can do the same thing.
A great way to start the conversation about finances is to discuss what it's like to talk about money with your spouse. How do you feel when the topic of money comes up? As long as I can remember I have been a spender and my husband, a saver. However, just like you learn many things from your spouse, you can each learn something from how the other person uses money. In our case, we were able to see the benefits in the other person's perspective and find a balance between my husband's strict saving impulse and my audacious spending habit. Talk about each of your views about money, what your personal financial goals might be and what future goals you might want for your family. Discussing what financial goals are important to each of you will help build the road map to where you want your budgeting to take you. You may even be surprised when you start budgeting to find that it is actually a freeing experience. When you share a common goal of how to spend your money it is no longer a cause of contention or source of guilt in your marriage. When you get on the same page about money, and are working as a team, the rest will fall into place.
For more tips on communicating about money with your spouse, go to Angie's Under Construction, "Money and Marriage: Your Path For Success" post.