Angie's "Under Construction"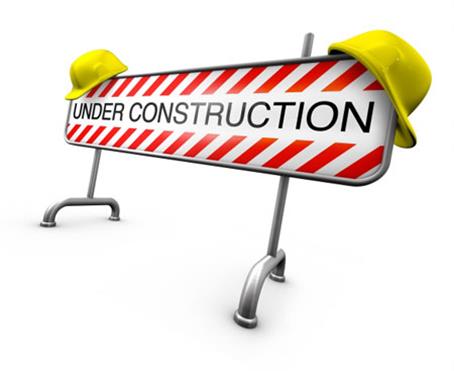 We are constantly changing and growing. We learn new things everyday whether from ourselves or from the relationships and families we are involved in. We can become stronger, healthier and happier by the way we treat others, view ourselves and experience the world around us.
This column by Associate Marriage & Family Therapist Angie Cerniglia explores the fascinating world of relationships and the multiple parts of ourselves. We are beautifully and wonderfully made and since God is never really finished molding us, we are therefore, always, Under Construction.
---
New Year, New You
January 27, 2016
Welcome to 2016! I don't know about you, but this is usually the time of year I begin to feel like a complete failure on my new year's resolution. My resolutions, like many of us, usually involve depriving myself of something: sugar, fast food, carbs, anything to try and lose a few pounds in the new year. Well by February, carbs usually find me. By the time a new year comes around I have never looked back and thought "wow, I feel great about that resolution." Nope, usually I spend six weeks grumpy, hungry, and then eventually frustrated that I didn't make it.
So why not rethink the way we approach resolutions; rather than depriving ourselves, why not resolve to do something that will enrich our lives? With only a month down in the new year; it is not too late to put your energy into something more meaningful. Below are some great ideas that will bring warmth, joy, and happiness to your 2016!
Take more adventures. Normally, when we think of taking adventures we imagine an all-inclusive dream vacation that easily gets shot down by our bank accounts. Taking more adventures doesn't have to mean spending lots of money. Take a hike somewhere you have wanted to see, go to a museum you've never been to, take a small weekend trip to a new city. Spend your time and money on experiences this year that will enrich your life rather than on new things you may not need.

Do more self care. We're all busy, and rather than making time for things that fill us up, we frequently overcommit and end up feeling wrung out. Take time for activities such as exercise, stretching and journaling. Make time for the things that you love to do from sports games to reading!

Learn something new. When is the last time you learned something new? Recently, I yodeled...yup yodeled. I had never done that before, and it was amazing how much fun doing something new was! Learn a new skill, a new language, or simply do something you have never done before!

Focus on your relationships. Why not make it a goal to enrich the relationships in your life? Maybe it's to spend time once a month with a friend you miss and don't get to see often, or to spend more one-on-one time with your spouse. Take time to make memories with those that matter most to you.