Angie's "Under Construction"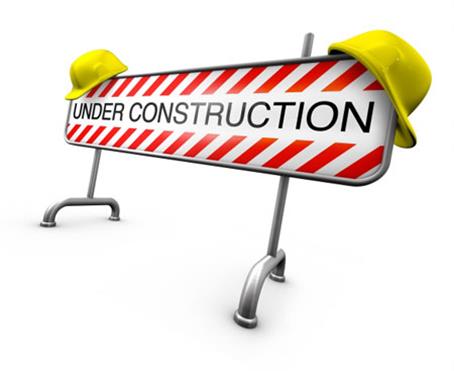 We are constantly changing and growing. We learn new things everyday whether from ourselves or from the relationships and families we are involved in. We can become stronger, healthier and happier by the way we treat others, view ourselves and experience the world around us.
This column by Associate Marriage & Family Therapist Angie Cerniglia explores the fascinating world of relationships and the multiple parts of ourselves. We are beautifully and wonderfully made and since God is never really finished molding us, we are therefore, always, Under Construction.
---
A Holly, Jolly Stress-Free Christmas
November 09, 2015
As we come upon Thanksgiving and Christmas we will see article after article talking about how to have a healthy holiday season for our bodies. We'll hear: "Eat healthy, drink lots of water and take time to exercise!" Other than indulging in some Christmas fudge, my husband and I usually do pretty well at not ending up in a food coma; okay, we at least try not to end up in a food coma.
However, having a healthy holiday is not all about our food intake and physical bodies. Many of us struggle with emotional and mental stress of the holiday season. I can recall quite a few times, as Thanksgiving and Christmas came to a close, my husband and I were left feeling like we'd been run over by Santa's reindeer.
I think it's a fair assumption that, like us, no one wants to be holiday roadkill. We end up looking at one another thinking, how did this happen? The answer is simple. We didn't think ahead and define our personal limits. While it is important to treat our physical bodies well, it is equally important to consider our stress level and number of commitments. So, how can we have a healthy holiday season for our mind and heart? Set boundaries!
Between work, social and family obligations, the calendar can fill up before you have a chance to say, "Jingle Bells." While the holidays can be a wonderful time, they can get overwhelming very quickly if we don't set healthy boundaries for ourselves. This can lead to stress, anxiety and even feelings of depression. So what do these boundaries look like?
Healthy boundaries may be different for each person, but the bottom line is you need to examine what you realistically can and cannot do. Sit down and take a look at the calendar; what events can you make, and what events would be stretching you too thin?
Even though it's the holidays, down time is still important! Don't be afraid to do what's best for you and your family, even if that means choosing something you've wanted to do every year, but have given up in the past in order to accommodate family obligations. The holidays don't have to be synonymous with chaos, so this year cutting back on the fudge and our commitments is a must if we are going to have a shot at holly and jolly!