Angie's "Under Construction"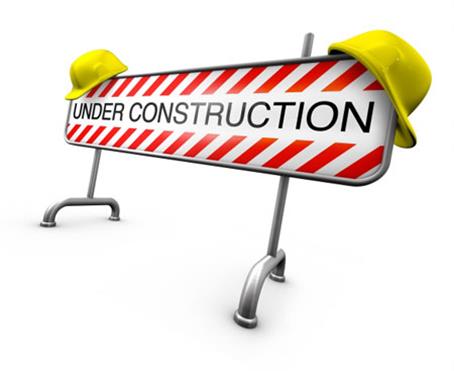 We are constantly changing and growing. We learn new things everyday whether from ourselves or from the relationships and families we are involved in. We can become stronger, healthier and happier by the way we treat others, view ourselves and experience the world around us.
This column by Associate Marriage & Family Therapist Angie Cerniglia explores the fascinating world of relationships and the multiple parts of ourselves. We are beautifully and wonderfully made and since God is never really finished molding us, we are therefore, always, Under Construction.
---
Summer Scramble
July 08, 2015
It's finally here, the three months that allow us mid-westerners to come out of hibernation, get outside, and finally enjoy the weather. Since we've all had to endure the lengthy, frozen, and (for most) miserable winter, when summer finally comes we're clamoring to, well, live! We often get so excited to do everything we haven't been able to do, and see everyone we haven't seen, that our calendar gets booked through September before the beginning of June. There are holidays, family events, weddings, and social events that we want to attend. Most of us don't get summers off, so work continues to take up our time and energy during the week.
We get so busy that the time we've dreamt about for seven or eight months starts to feel more like a race than relaxation. Then, after the 4th of July it begins to sink in: this wondrous thing we call summer is short lived. All the fun things you wanted to do for yourself or with your partner haven't happened, and there isn't much time to fit them into the busy schedule you've created. This can easily lead to frustration, weariness, and disconnection as a couple.
While the warm weather is definitely underway, it is not over yet! There is still time to reclaim the summer so that when September rolls around, and the leaves begin to change, you can feel like you soaked up the most of your limited time in the sun. Below are a few tips to un-scramble the rest of your summer:
Schedule time to relax and reconnect: We put BBQ's, weddings, and holidays on the calendar, schedule time to relax or have the freedom to do what feels right in the moment. Just like those other summer events, make this time non-negotiable, if something else comes up, you already have plans!

Be present: Even though you may have booked an event or two back to back, try and be present in the activity or place you are at. Soaking in the moments as you are in them will make the summer feel less chaotic.

Do it your way: Take time to do the summer activities you love the most. If you love kayaking, make it a priority to go kayaking--even if that means you have to choose it over something else. Come winter, kayaking, along with many other summer activities, is no longer an option.

Learn to say no: There is only one of you, and often you are pulled in many different directions. Slowing down may mean having to say no, but the benefit will far outweigh not being able to make every social event.
Use these tips to reclaim your summer, but come fall don't throw them out--they'll come in handy for any season.