Angie's "Under Construction"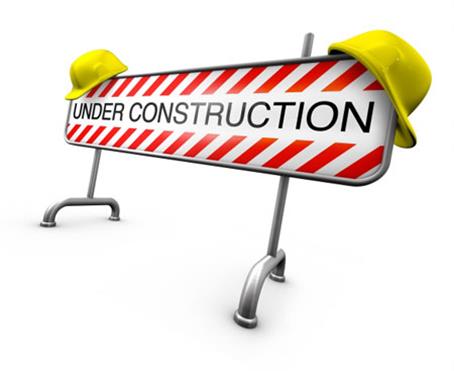 We are constantly changing and growing. We learn new things everyday whether from ourselves or from the relationships and families we are involved in. We can become stronger, healthier and happier by the way we treat others, view ourselves and experience the world around us.
This column by Associate Marriage & Family Therapist Angie Cerniglia explores the fascinating world of relationships and the multiple parts of ourselves. We are beautifully and wonderfully made and since God is never really finished molding us, we are therefore, always, Under Construction.
---
The Comparison Conundrum
April 09, 2015
In our world of keeping up with the Jones', comparing ourselves to others has, unfortunately, become almost a part of our daily living. We compare ourselves to others looks, success, and lifestyle. While we do this on an individual basis, we also do this with our marriages. We can get caught in the comparison wheel and it can affect our marriages negatively in more ways than one.
When we compare ourselves to others it can easily affect our self-esteem and the value we feel we have. This can lead us to think that our partner would prefer someone different. We plant a seed in ourselves that tells us we're not good enough, and therefore we must not be good enough for our partner either. That little seed begins to breed self-doubt and it quickly can affect the trust and security we have in our relationship. Comparing ourselves individually to others can affect our marriage just as much as relationship comparison can.
We look at other people's marriages and quickly begin to think they must be doing something better than us; they look so happy and seem so in love. They make it look so easy. That can encourage questioning inside of us–if they are so happy, there must be something wrong with us. Gaining inspiration from another couple when looking to enrich our marriages can be a wonderful thing. However, inspiration sours when we begin to demean our own marriage because comparison creeps in. Just as we are all made unique, all of our marriages are unique; what works for one couple may not work for another, and every couple has their own struggles.
Admiration and inspiration are both wonderful qualities; when those turn into comparison, it can affect how we feel about ourselves, and our marriages. Recognizing the unique beauty and gifts we have to offer to ourselves, the world, and our marriages can be a freeing experience. Realizing one marriage may not look like another, because we tailor them to fit us and our partners perfectly is important. So, Mr. and Mrs. Jones can keep doing what they are doing; keeping up with them is being kicked off our to do list.