Megan's Mosaic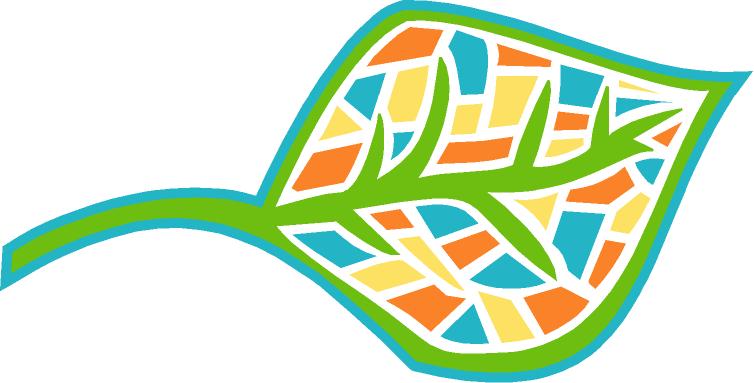 Megan's Mosaic, is a blog for addiction recovery topics and resources. Written by former Addiction Therapist Megan Fisher, this forum addressed the unique needs of each individual through a holistic and spiritually guided approach to addiction treatment.
You Will Join Them
October 15, 2014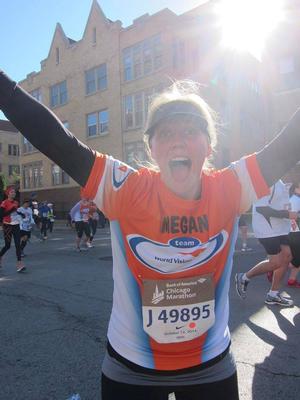 Approximately ten months ago, a perky man with an impressive physique visited my church and explained how he organizes marathon runners for a charity which provides clean water for Africa. I was barely paying attention when the Spirit spoke to me, saying "you will join them." I kid you not; I looked around that church as if someone was playing a practical joke on me. I responded in my head, "who me?" There was absolutely no way God was referring to me and running in the same breath. I had never run a day in my life. I was excused from the mile requirement during my school years because of a knee issue. I did my best to ignore the message and continued worshipping. After the service, however, I found my feet taking me over to where the happy, buff man was talking to a group of eager running beavers. I sat down and signed a sheet that I would participate in Team World Vision. That, my friends, is how I ended up training for the Chicago Marathon.
I began a journey of training which took way more time and energy than I had ever considered. I ran on my own several times a week at 6am before getting my daughter ready for school. I woke at 5am every Saturday to join my team for group runs with ever-increasing mileage. I was fitted for proper running shoes, learned about different brands of nutrition chews for sustaining energy during runs, and began foam rolling my muscles. I exercised my mind as much as my body, discovering how to play games with myself in order to pass the time when running for hours on end. I prayed, prayed, and then prayed some more for God to keep me healthy and injury free. During my training, I ran over 500 miles and went through two pairs of shoes. I lost about 15 pounds and gained multiple friends. I met my fundraising goal of providing clean water for as many people as miles I was running in the marathon – 26.2.
Finally, the weekend arrived, and I was as nervous as could be. More time went into this goal than my pregnancy! I prayed some more and trusted that I had done all I could to ready myself for this life-changing event. This past Sunday, October 12, 2014, I completed my very first marathon and it was one of the most incredible experiences with which I have ever been blessed. I am in awe of the opportunity God gave me to achieve something I had never believed achievable. I am amazed at World Vision and the good deeds they do on a daily basis. Last, but certainly not least, I am so grateful for all of the support I have received from family, friends, and New Leaf Resources. Thank you for your encouragement and love.